ERA-15
Teaser image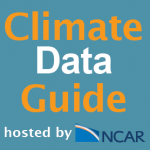 Main content
The ERA-15 production system generated re-analyses for 15 years (1979-1993)  using a special version of their 1995 operational data assimilation system and model. The resulting analyses include full model resolution analyses or  reduced resolution analyses and climate and statistics data. ERA-15 is the precursor to ERA-40 and ERA-Interim. It is recommended that the ERA-Interim products be used rather the ERA-15 or ERA-40.
Key Strengths
Key Strengths
Signals from El Chichon and Pinatubo eruptions in the lower stratospheric temperature anomaly was well captured from the satellite radiances.
Key Limitations
Key Limitations
Excessive tropical precipitation.
Hydrologic budget was not 'closed'.
Also there was an incorrect southward shift in the
ITCZ over Africa in 1987 most likely due to the assimilation and bias correction of satellite data.
Please cite data sources, following the data providers' instructions
Hosted Climate Index Files
None
Expert User Guidance
Expert User Guidance
Unless it is desired to compare with previous research using ERA-15, it is recommended that ERA-Interim be used.
Other Information
Earth system components and main variables
Type of data product
Dataset collections
Metadata ID
Data time period extended
No, data set not being extended
Timestep
Sub-daily, Monthly
Domain
Formats:
Missing Data Flag
Spatially complete
Ocean or Land
Ocean & Land
Model Resolution (reanalysis)
Data Assimilation Method
None
Model Vintage (reanalysis)
None