SSM/I, SSMIS: Special Sensor Microwave/Imager and Sounder
Teaser image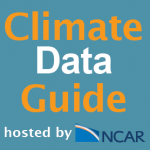 Main content
The SSM/I and SSMIS satellites are operated by the Defense Meteorological Satellite Program (DMSP) and are part of NASA's Pathfinder Program. The instrumentation has been flown on a number of satellites: F-8 (1987), F-10 (November 1990), F-11 (December 1991), F-12 (August 1994), F-13 (March 1995), F-14 (April 1997) and F-15 (January 2000). Instrument failures have occurred. The SSM/I instrumentation was replaced by the SSMIS on satellites F-16 (November 2005), F-17 (March 2008) and F-18 (March 2010). Satellite failures have occurred and, until recently, there has been little impact on the suite of hydrological products.
The SSMIS data have been carefully intercalibrated on the brightness temperature level with the previous SSM/I and therefore extend this important time series of ocean winds, vapor, cloud and rain values.
Please cite data sources, following the data providers' instructions
Hosted Climate Index Files
None
Other Information
Earth system components and main variables
Type of data product
Metadata ID
Data time period extended
Yes, data set is extended
Timestep
Daily, Monthly, Weekly
Domain
Formats:
Missing Data Flag
Missing data present
Ocean or Land
Ocean & Land
Model Resolution (reanalysis)
None
Data Assimilation Method
None
Model Vintage (reanalysis)
None
Key Publications
Not available...