SSMI Version 7: Ocean Product Suite
Teaser image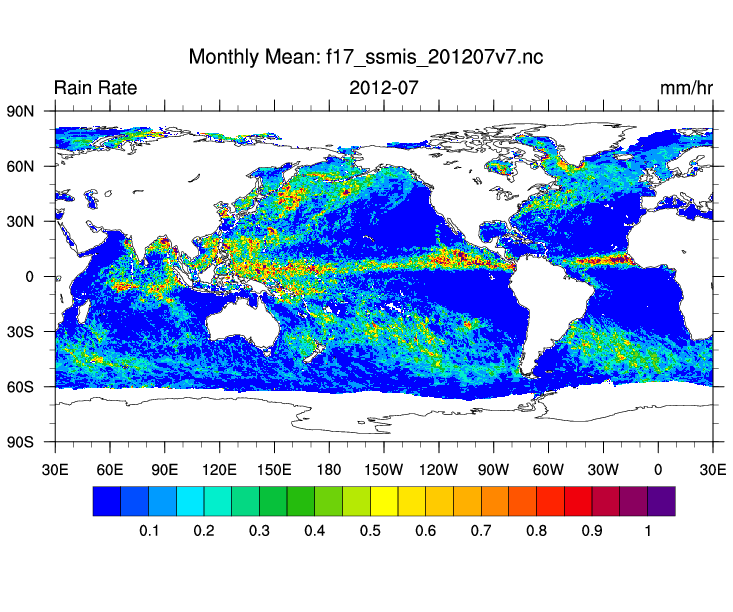 Main content
The Ocean Product Suite (v7) from Remote Sensing Systems (RSS) is available in netCDF (v4) format. The RSS Ocean Product Suite includes numerous data products for the SSMI/SSMIS instruments on the DMSP F08, F10, F11, F13, F14, F15, F17 polar orbiting satellites. These are part of the NASA Making Earth Science Data Records for Use in Research Environments (MEaSUREs) Program. Gridded data are available at the following temporal resolutions: daily, 3-day average, weekly average and monthly average.
Please cite data sources, following the data providers' instructions
Suggested Data Citation
None
Hosted Climate Index Files
None
Data Access
Other Information
Earth system components and main variables
Type of data product
Data time period extended
Yes, data set is extended
Timestep
Sub-daily, Daily, Monthly
Domain
Formats:
Missing Data Flag
Missing data present
Model Resolution (reanalysis)
None
Data Assimilation Method
None
Model Vintage (reanalysis)
None
Key Publications
Not available...