MJO: Madden-Julian Oscillation Diagnostics
Teaser image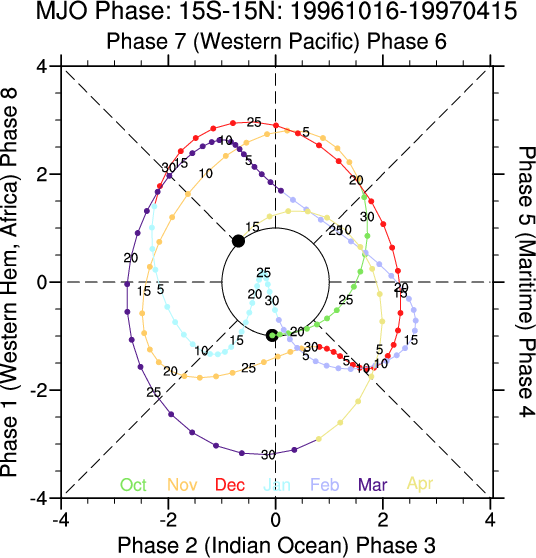 Please cite data sources, following the data providers' instructions
Hosted Climate Index Files
None
Cite this page
Acknowledgement of any material taken from or knowledge gained from this page is appreciated:
National Center for Atmospheric Research Staff (Eds). Last modified 2022-09-09 "The Climate Data Guide: MJO: Madden-Julian Oscillation Diagnostics." Retrieved from https://climatedataguide.ucar.edu/climate-data/mjo-madden-julian-oscillation-diagnostics on 2023-09-23.
Citation of datasets is separate and should be done according to the data providers' instructions. If known to us, data citation instructions are given in the Data Access section, above.
Acknowledgement of the Climate Data Guide project is also appreciated:
Schneider, D. P., C. Deser, J. Fasullo, and K. E. Trenberth, 2013: Climate Data Guide Spurs Discovery and Understanding. Eos Trans. AGU, 94, 121–122, https://doi.org/10.1002/2013eo130001
Other Information
Earth system components and main variables
None
Type of data product
Data time period extended
None
Model Resolution (reanalysis)
None
Data Assimilation Method
None
Model Vintage (reanalysis)
None
Key Publications
Not available...