SCRIPPS O2 ,CO2 and APO
Teaser image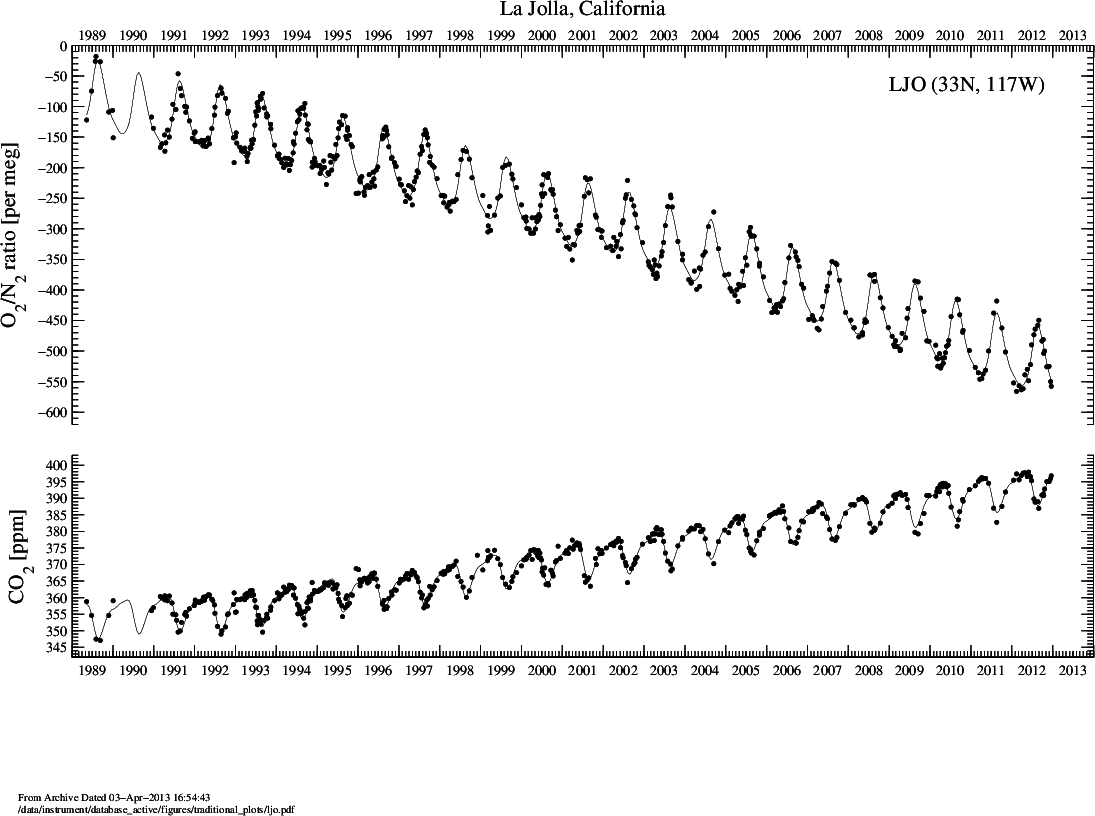 Main content
"The Scripps O2Program measures changes in atmospheric oxygen levels from air samples collected at stations around the world. This sampling network provides a global and hemispheric perspective on oxygen variability. " Stations include:
Alert, NWT, Canada
Cold Bay, Alaska
Cape Kumukahi, Hawaii
La Jolla Pier, California
Mauna Loa Observatory,Hawaii
American Samoa
Cape Grim, Australia
Palmer Station, Antarctica
South Pole
Key Strengths
Key Strengths
High quality observations
Please cite data sources, following the data providers' instructions
Hosted Climate Index Files
None
Data Access
Cite this page
Acknowledgement of any material taken from or knowledge gained from this page is appreciated:
National Center for Atmospheric Research Staff (Eds). Last modified 2022-09-09 "The Climate Data Guide: SCRIPPS O2 ,CO2 and APO." Retrieved from https://climatedataguide.ucar.edu/climate-data/scripps-o2-co2-and-apo on 2023-09-23.
Citation of datasets is separate and should be done according to the data providers' instructions. If known to us, data citation instructions are given in the Data Access section, above.
Acknowledgement of the Climate Data Guide project is also appreciated:
Schneider, D. P., C. Deser, J. Fasullo, and K. E. Trenberth, 2013: Climate Data Guide Spurs Discovery and Understanding. Eos Trans. AGU, 94, 121–122, https://doi.org/10.1002/2013eo130001
Key Figures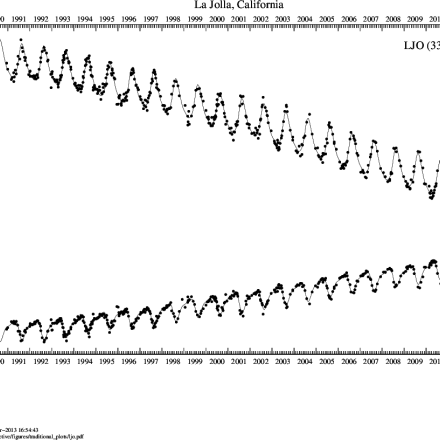 Observation of O2 and CO2 at La Jolla, CA. [Source http://scrippso2.ucsd.edu/sites/default/files/pdfs/plots/daily_avg_plot…]
Other Information
Type of data product
None
Dataset collections
Data time period extended
Yes, data set is extended
Formats:
Vertical Levels:
Model Resolution (reanalysis)
None
Data Assimilation Method
None
Model Vintage (reanalysis)
None