Total Column Ozone: Bodeker Scientific
Teaser image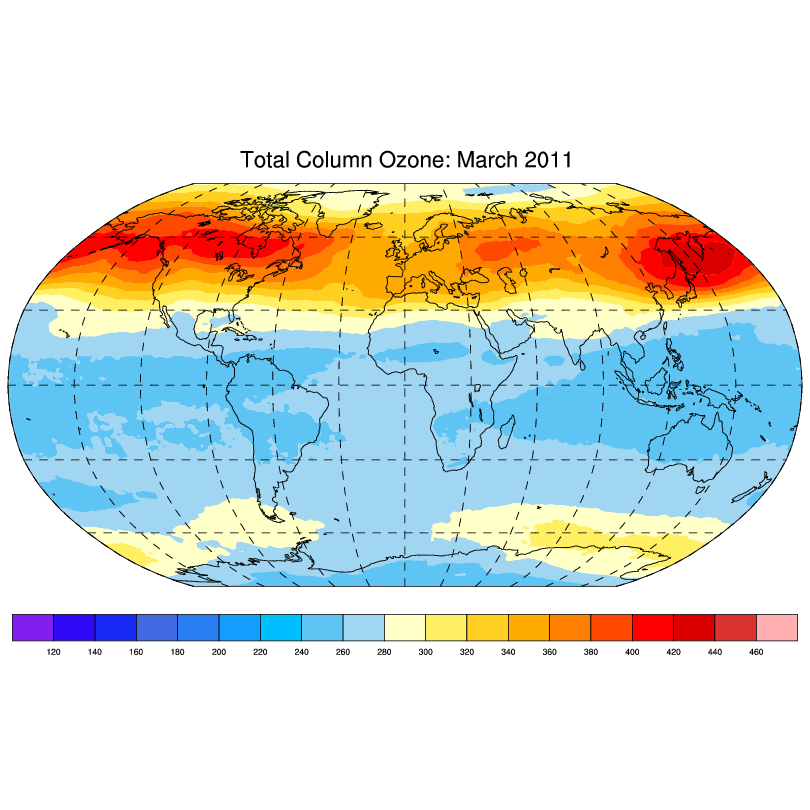 Main content
Bodeker Scientific produces global, daily, total column ozone database by combining measurements from a number of different satellite-based instruments. Offsets and drifts between the different datasets are resolved through comparisons with the Dobson and Brewer ground-based instruments and through inter-satellite instrument comparisons. Three versions with different levels of temporal and spatial interpolation are available.
Please cite data sources, following the data providers' instructions
Hosted Climate Index Files
None
Data Access
Cite this page
Acknowledgement of any material taken from or knowledge gained from this page is appreciated:
National Center for Atmospheric Research Staff (Eds). Last modified "The Climate Data Guide: Total Column Ozone: Bodeker Scientific." Retrieved from https://climatedataguide.ucar.edu/climate-data/total-column-ozone-bodeker-scientific on 2023-12-08.
Citation of datasets is separate and should be done according to the data providers' instructions. If known to us, data citation instructions are given in the Data Access section, above.
Acknowledgement of the Climate Data Guide project is also appreciated:
Schneider, D. P., C. Deser, J. Fasullo, and K. E. Trenberth, 2013: Climate Data Guide Spurs Discovery and Understanding. Eos Trans. AGU, 94, 121–122, https://doi.org/10.1002/2013eo130001
Key Figures
Other Information
Earth system components and main variables
Type of data product
Data time period extended
Yes, data set is extended
Domain
Vertical Levels:
Missing Data Flag
Missing data present
Model Resolution (reanalysis)
None
Data Assimilation Method
None
Model Vintage (reanalysis)
None