GODAS: NCEP Global Ocean Data Assimilation System
Teaser image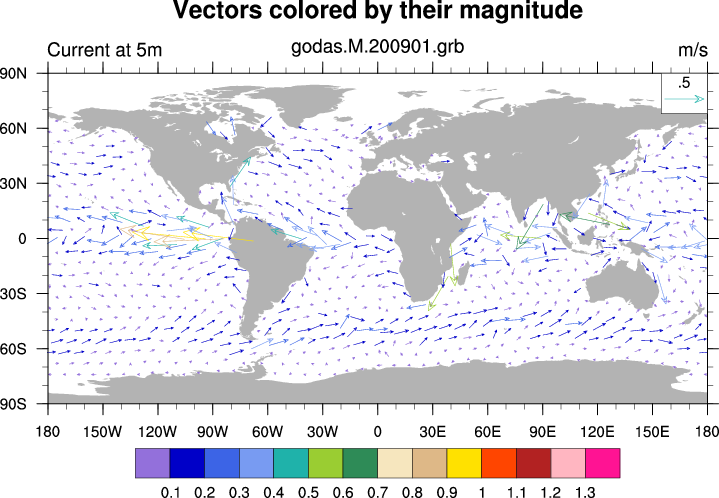 Main content
GODAS is a real-time ocean analysis and a reanalysis. It is used for monitoring, retrospective analysis as well as for providing oceanic initial conditions for the CFS. Both temperature and synthetic salinity profiles are assimilated in a 3DVAR scheme. Beginning with March 2007, altimetry sea level is assimilated.
Key Strengths
Key Strengths
Many variables are created
Key Limitations
Key Limitations
Large biases in velocity fields
Please cite data sources, following the data providers' instructions
Hosted Climate Index Files
None
Other Information
Earth system components and main variables
Type of data product
Dataset collections
Data time period extended
Yes, data set is extended
Domain
Input Data
3D-VAR: temperature & "synthetic" salinity profiles, Altimetry sea level (March 2007)
Vertical Levels:
Spatial Resolution
1x1, 0.333 latitude near equator, (40x418x360)
Model Resolution (reanalysis)
None
Data Assimilation Method
None
Model Vintage (reanalysis)
None
Key Publications
Not available...