LANDSAT
Teaser image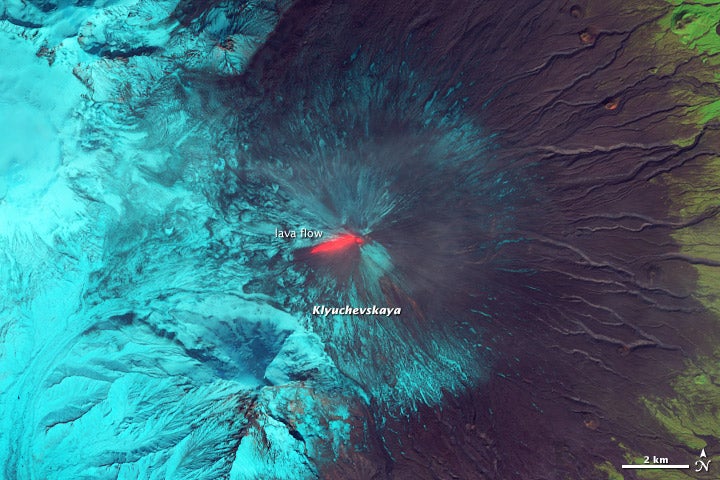 Main content
"The Landsat Program provides the longest continuous space-based record of Earth's land in existence. Since 1972, Landsat satellites have collected measurements of Earth's continents and surrounding coastal regions that have enabled people to study forests, food production, water and land use, ecosystems, geology, and more. The long data record allows scientists to evaluate the dynamic changes caused by both natural processes and human practices. The Landsat Program is jointly managed by the U.S. Geological Survey and NASA."  Landsat 8 (formerly the Landsat Data Continuity Mission) was launched on February 11, 2013. It joined Landsat 7 orbiting the earth.  These satellites continue to deliver visually stunning and scientifically valuable images of our planet.  These data allow scientists to assess changes in Earth's landscape.
Key Strengths
Key Strengths
Long record and high resolution.
Please cite data sources, following the data providers' instructions
Suggested Data Citation
"Landsat imagery courtesy of NASA Goddard Space Flight Center and U.S. Geological Survey" or "USGS/NASA Landsat"
Hosted Climate Index Files
None
Cite this page
Acknowledgement of any material taken from or knowledge gained from this page is appreciated:
National Center for Atmospheric Research Staff (Eds). Last modified 2022-09-09 "The Climate Data Guide: LANDSAT." Retrieved from https://climatedataguide.ucar.edu/climate-data/landsat on 2023-10-03.
Citation of datasets is separate and should be done according to the data providers' instructions. If known to us, data citation instructions are given in the Data Access section, above.
Acknowledgement of the Climate Data Guide project is also appreciated:
Schneider, D. P., C. Deser, J. Fasullo, and K. E. Trenberth, 2013: Climate Data Guide Spurs Discovery and Understanding. Eos Trans. AGU, 94, 121–122, https://doi.org/10.1002/2013eo130001
Key Figures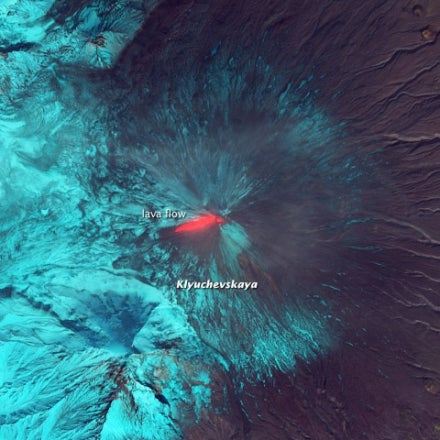 "This false-color (shortwave infrared, near infrared, and green) satellite image reveals an active lava flow on the western slopes of Klyuchevskaya, one of several active volcanoes on the Kamchatka Peninsula in far eastern Russia. The lava flow itself is bright red. Snow on Klyuchevskaya and nearby mountains is cyan, while bare ground and volcanic debris is gray or brown. Vegetation is green. The image was collected by Landsat 8 on September 9, 2013. NASA Earth Observatory image by Jesse Allen and Robert Simmon, using Earth Explorer." (source: USGS/NASA Landsat)
Other Information
Earth system components and main variables
Type of data product
Dataset collections
Data time period extended
Yes, data set is extended
Domain
Vertical Levels:
Model Resolution (reanalysis)
None
Data Assimilation Method
None
Model Vintage (reanalysis)
None